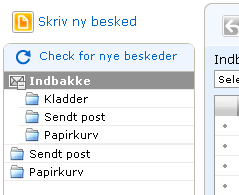 After a great deal of research on choosing the replacement for our existing webmail, we have now released a beta-version of the new system. It can be found on webmail.gigahost.dk.
The new webmail system is faster and more modern. There are several new features such as different identities and a much better search function. The user experience is much more clear and easy.
The webmail is based on RoundCube webmail, and uses a number of modifications developed by University of Michigan. Suggestions and comments are very welcome!