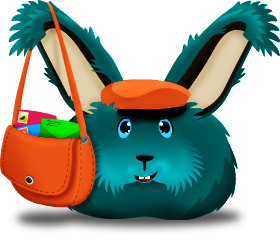 For a while, a "Text Messaging" button has been sitting around in the Control Center, but we think it's about time to officially launch our new SMS Text Messaging product, and outline its features.
People have often suggested that it would be nice if you could quickly and easily send SMS messages from the control center and from own web sites. Our new SMS function makes both possible. There are already quite a lot such services around, but ours stand out in the following areas:
Easy and quick
If you have a Gigahost account, you are already ready to message! From the control center, you already have access to the function.
No recurring fees
Some services charge a monthly amount for access to the messaging gateway. This is free at Gigahost, as long as you have a hosting account with us. (Later it will be possible to get access even without a hosting account).
Send from your own number
You can add your own numbers and use them as sender numbers whenever you send a message. If you get a reply, it will arrive on your phone.
History and detailed delivery reports
See the messages you've sent earlier, and whether they were actually delivered to the phone (and what time)
Modern RESTful API
It's easy to integrate our SMS system with your own services by using our API. We've made a sample implementation in PHP, which you are free to use.
Robust sending with high availability
By using several servers physically located different places in the word, we ensure a stable service with high uptime.
Quick and easy pre-payments
Charge SMS messages to your account from the Control Center, and get started instantly. No bills, payment fees, or the like.
Good international support
Send messages with Russian, Chinese, Korean, or Japanese characters with no problems, to destinations all over the world.
Since this is a new product, we just followed our instincts. But we really like suggestions! We already planned features such as an Address Book, scheduled messages, and improvements to the API. But please leave a comment here, or email us, if you have any great ideas!
P.S: We have given you 10 messages to play around with (if you have an account at Gigahost, that is).