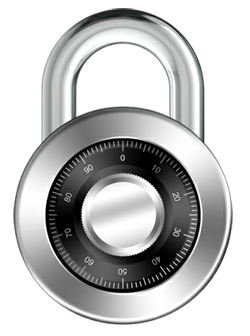 We've just made it possible to use secure HTTPS connections for domains hosted at Gigahost, and it is very easy to get started.
Why use HTTPS and SSL?
Whenever you visit a page with HTTPS, the entire connection is encrypted with a protocol called SSL. All traffic sent from the server to the visitor is encrypted, which is especially useful when you are on a public wifi network and do not trust every router and network on the way to the server.
To use HTTPS in a proper way, a certificate must be issued for every domain you desire to protect.
Easy and Affordable
For just 69 DKK per month (including VAT), you can protect a domain with HTTPS. The price includes the SSL certificate, private dedicated IP address, and that we set up the domain to use SSL. The content from the domain's folder will automatically be shown over the secure connection, when the website is visited over HTTPS.
Works with all Popular Browsers
We only use certificates from approved certificate authorities, which work in all popular browsers — including browsers on mobile telephones and other mobile devices.
Private IP Address
Due to the way SSL works, it is necessary for each domain name to have its own dedicated IP address. This is included in the price, and we automatically set up the IP address to use with the domain name. Both regular HTTP and secure HTTPS will respond on the IP address.
How to get Started
We take care of the whole process with our new One-Click SSL system. This means you don't have to bother with certificate requests and issues, keys, IP addresses, or anything else. Everything is set up for you, automatically.
In order to enable HTTPS for a domain, please log in to the Control Center and choose the domain. Go to the tab called "Security" and click "Set up SSL" to get started!