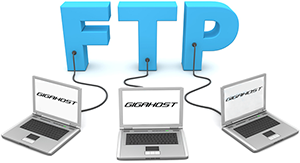 Following numerous requests from our customers, we've now made it possible to create separate FTP accounts for each domain and subdomain on your hosting account. With this feature you can easily decide who will access your domains – and to which extent.
To create a new FTP account simply choose the domain, you need to create an account for in the Control Center, and click "Add FTP Account".
As always, the feature is included in the base fee, which means you do not have to pay any additional fees in order to create more FTP accounts.