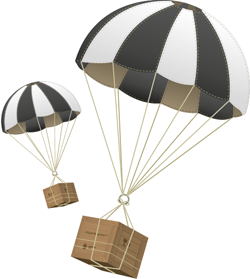 One of the unique features on Gigahost is that the available disk space is ever increasing. Like on Gmail, the capacity will continously grow to allow for storing more files, databases, and e-mails — and you can always follow the currently available space on our front page counter. However, we've decided to help the counter a bit by doubling the disk space available for each user.
Each user will now have more than 15000 megabytes of space, to be used by databases, emails, or the website files. And as always, you can have as many domain names you like on the same account, with each its own content.
Like before, it is possible to purchase more disk space, at the price of 3 DKK/GB per month.